All Blast Power Washing, Painting & Gutter Cleaning Services
We offer our services to the following New York counties; Rockland County and Orange County. In New Jersey, we offer our services to Bergen County.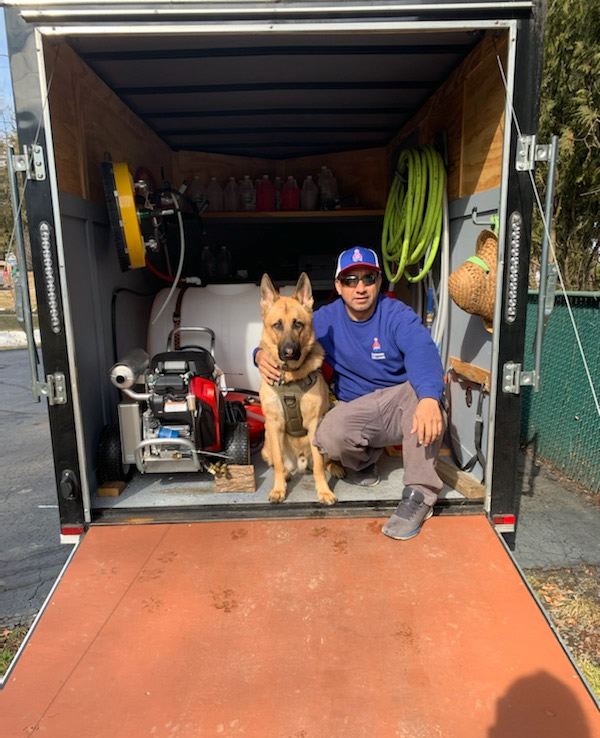 Serving Homes & Businesses
The motto here at All Blast Power Washing & Painting is to always provide the best customer service so that the customer is as happy as they can be. We strive to leave your house and property as something for you, the home or business owner, to shine a spotlight on and be extremely proud of how incredible it all looks. Our goal is to completely satisfy every single customer no matter what their needs may be. Ask any of our previous clients and they will all echo the same thing, Luis and All Blast are the best at what they do.
Power Washing
All Blast Power Washing is your #1 choice for power washing services …
Painting & Staining
Whether it's interior or exterior, All Blast Power Washing also offers full …
Gutter Cleaning
All Blast didn't forget about your gutters just so you know…
What Our Clients Say About Us

Luis Bermeo did work on my home in Park Ridge NJ before he went out on his own and started All Blast Power washing and Painting.
I hired him last year after he started his own company and he is still one of the best and honest workers I have dealt with in anything to do with Painting (both inside and outside), and Power washing. He has painted several rooms in our home and has for 2 years in a row now, power washed my driveways, sidewalks, pool patios, retainer walls and my home. Luis is honest and does excellent work. You can tell he is proud of his new business and it shows in his work. Sincerely,
- Howard Strack

Rose landscaping@construction Corp is very grateful and happy with All Blast Power Washing & Painting since customers have reported and expressed the magnificent and professional work that All Blast does, I hope to continue this new season 2022 with the same professionalism and responsibility towards everyone future projects to come. Congratulations All Blast power wash!
- Rose C.
Hurry up and Call Today to get your Free Estimate, or feel free to ask us any questions you may have.
All Blast Power Washing can be reached at 845-461-1481.
View the Before & After Gallery